愛爾蘭工作職缺 都柏林 遊戲公司 VIP關係經理 VIP Relationship Manager , Wildlife Studios, Dublin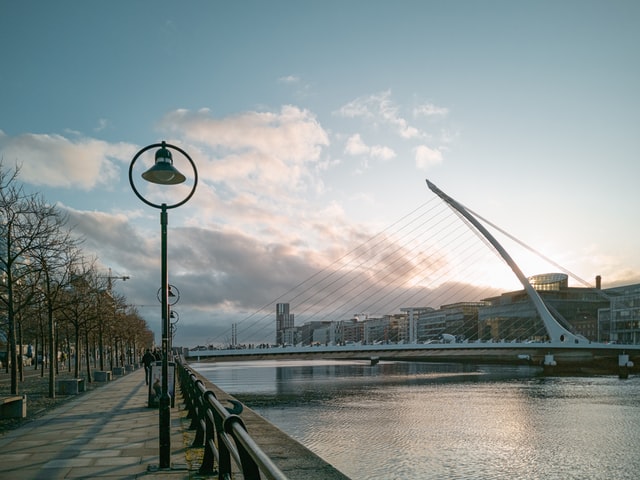 愛爾蘭工作職缺 Jobs in Ireland Job Alert
愛爾蘭工作職缺 Jobs in Ireland Job Alert 介紹, 好讓想來工作, 讀書, 移民愛爾蘭 的朋友, 對愛爾蘭找工有概念。Wildlife Studios 貴賓關係管理職位面向高價值的遊戲玩家, 作為品牌形像大使, 懂得中文有優勢。
職位: VIP Relationship Manager
工作性質:  Sales
公司: Wildlife Studios
行業: Computer Games
地點: 都柏林
薪資: –
About the Team
Our Player Experience Team is based in Dublin and has a focus on creating engaging and memorable moments for all Wildlife community members and players every single day.
In Player Support, we strive to help our players enjoy the games they love, with as little interruption and distraction as possible. We ensure that they have positive experiences through every step of their journey by providing fast and effective support that shows empathy, understanding, and care.
About the Role
This is a fast-paced, results-driven role with responsibility for the management of Wildlife VIPs. This Relationship Management role is aimed at individuals aspiring to become brand ambassadors for Wildlife's high-value players. You will ensure the superb delivery of the player experience strategy, drive high engagement levels for top players, and act as the voice of these players for the ongoing development of Wildlife products. This role will have a significant impact on key business metrics for Wildlife.
More about you
You care about others, and you live that ideal every day. We set a high standard for ourselves, especially when it comes to supporting our players. We always listen and do our best to help and empathize whenever we interact with anyone who plays our games. We expect this same high self-standard from all player-facing employees.
You make people feel good about themselves while you are solving their problems. Problem-solving is one of the pillars of what we do, but our players will remember how we make them feel. Fixing what is broken is our obsession, but we do it with kindness and passion.
You have great influencing skills, Personal yet professional. The ability to build trusting relationships and collaborate well with others. You understand the unique value of VIPs and the opportunities presented while interacting with them.
You are highly accountable. Accountability is a cornerstone of our success, and our players love when we take ownership of their issues until resolution. Your accountability should go beyond resolving player issues, it is a mindset and a quality that you have worked to shape over time so you are reliable and trustworthy (to yourself, your colleagues, and your customers).
What you'll do
Build strong and sustaining player relationships
Make every player interaction remarkable and memorable
Ownership of a portfolio of top tier players with a bespoke support approach
Proactively anticipate player wants and needs
Ensure expectations are exceeded
Resolve player inquiries
Improve the player experience
Seek potential up-sell opportunities and growth of player wallet
Work in a challenging and fun environment to produce exceptional results
Understand how our clients behave and the commercial impact at an individual and portfolio level
Identification and nurturing of VIPs who have reduced or ceased activity
Compile feedback to improve the customer experience and identify new commercial opportunities
What you'll need
You have at least 2 years of experience in a Relationship Management role.
Strong written and verbal communication skills.
A passion for and experience with a variety of games, especially on mobile!
Ability to be a public face of Wildlife and engage with players in online public settings.
A thirst for knowledge and desire to constantly learn, improve, and expand perspective.
Confidence to make judgment calls to provide the best experiences possible for VIPs.
Desire to work in a fast-paced environment where change is not only expected but seen as an opportunity for positive improvement and innovation.
Good judgment under pressure, the ability to assess and make the correct decisions in live situations.

You have fluent written and spoken English. Speaking any of these additional languages is a big plus: Russian, Japanese, Korean, Chinese, German or Italian.

Experience working with confidential personal and business information.
Strong attention to detail is a must.
Ability to work a variety of shifts is preferred.
A higher education degree is preferred, but not required.
We welcome people from all backgrounds who seek the opportunity to help build the best gaming company, where everyone thrives
來源及申請 Credit & Apply https://www.linkedin.com/jobs/view/1909824253
Photo by Gabriel Ramos on Unsplash