愛爾蘭工作職缺 科克 網上調查分析員 Online Investigation Analyst , Cork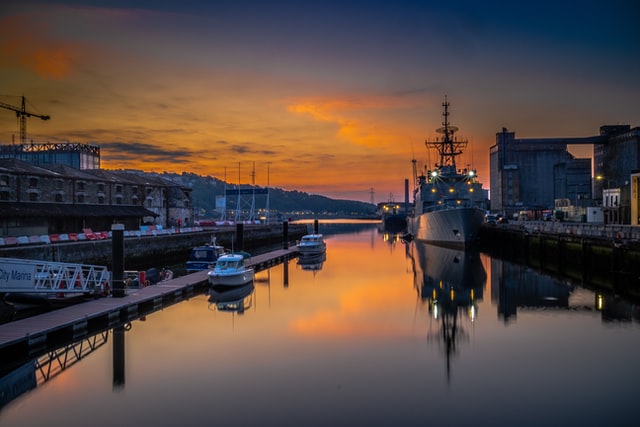 愛爾蘭工作職缺 Jobs in Ireland Job Alert
愛爾蘭工作職缺 Jobs in Ireland Job Alert 介紹, 好讓想來工作, 讀書, 移民愛爾蘭 的朋友, 對愛爾蘭找工有概念。一家世界頂級科技公司正在為其風險管理團隊尋找勤奮,分析和注重結果的人才, 必需懂得中文。
職位: [Entry Level] Online Investigation Analyst – Mandarin Chinese speaker, Cork
工作性質:  Information Technology, Analyst
公司: Cpl   (招才代理)
行業:Internet
地點: 科克
薪資: 27,000 + bonus
World top tech company is looking for hardworking, analytical and results-oriented candidates for their Risk Management Team. If you are passionate about dicovering, inventing, simplifying and building trust; if you love working in a fast-paced environment with the determination to progress within the organization, we want to meet you!
Candidates will be responsible for a wide range of duties related to the investigation and elimination of online e-commerce risk. The position relies on an analytical mind, detailed investigation and excellent judgment. Our mission in is to make the safest place to transact online. Our team safeguards every financial transaction across all our sites, while striving to ensure that these efforts are transparent to our legitimate customers. As such, we design and build the software systems, risk models and operational processes that minimize risk and maximize trust. Productivity and quality assurance will be evaluated along with the overall contribution to the development of the department.
This role is perfect for recent graduates who want to rocket start their career or people with customer service background.
For more info, contact Fatima Chavez via Fatima.chavez@cpl.ie or call +353 1 947 6349.
What you will be doing:
Communicate effectively via email and/or telephone with our customer base – buyers, merchants and internal customers
Take appropriate action to identify and help minimize the risk posed by fraud patterns and trends
Consistently achieve/exceed weekly productivity and quality standards
Participate in ad hoc projects/assignments as necessary
What you will need to succeed:
Fluency in both Mandarin Chinese and English (both written and spoken) with an ability to compose grammatically correct, concise and accurate written responses
Excellent interpersonal skills, with the ability to communicate complex issues correctly and clearly to both internal and external customers
Excellent problem solving skills
Self-disciplined, diligent, proactive and detail oriented
Strong organizational skills
Passionate commitment to Company's emergence as the world's most customer-centric company
Positive, results oriented attitude
Team player capable of learning and sharing knowledge in global team environment
Ability to effectively manage time, and individually prioritize multiple tasks of competing priority
Flexibility with working hours and work Saturdays or Sundays as part of your normal 5-day shift
EU Citizenship, Stamp 4 or Stamp 1G (with min. duration until Jan 2021)
Preferred Experience:
Previous work experience in a customer service / retail environment
Knowledge of or experience in a fraud/risk management environment preferred but not essential
Experience in insurance, finance, data analysis, research, KYC (Know Your Customer), translation or training is a distinct advantage
Conditions:
Salary: 27,000 + bonus
6-month Contract & Full-time
Location: Cork, Ireland
Working hours: Mon-Sun (5 days per week) You will be required to work some weekends.
What we offer:
Company Discounts
Medical Insurance
Life and Disability Insurance
Retirement Plan
Employee Assistance Program
22 days leave
Transportation (Discounts, tax saver)
Sounds exciting? Apply today by sending your CV to Fatima.chavez@cpl.ie.
來源及申請 Credit & Apply https://www.linkedin.com/jobs/view/1856949182/
Photo by Jamie O'Sullivan on Unsplash